Ting Shao Kuang Sculptures
Ting Shao Kuang is one of many artists available through Herndon Fine Art. Whether you are interested in buying or selling fine art from Ting Shao Kuang , or any of these other fabulous artists -- we are your source.
3 Reasons to Buy from Me:
1. EVERY piece of art receives my personal verification of condition and authentication.
2. I WILL NOT ship artwork that isn't in a condition I would accept into my own collection.
3. In the 18 years I've been selling artwork I've never had a piece returned due to condition.
These are just some of the Ting's we have available. Please call or click here to email us directly for title availability and pricing of Ting Shao Kuang limited editions, and originals.

WELCOME!!!
Please Click on the Thumbnails Below for Larger Image
pieces wanted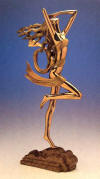 richard
Golden Wind

- wanted


Bronze
23" High
Limited Editions available

dee
Ancient Civilization
Bronze
13" High
Hand Signed and Numbered: #1 of 250
Price: $4,400

BEautiful Dreamer
Bronze
16" x 15" x 6"

Superhorse
Bronze
23" x 17" x 5"
sold out editions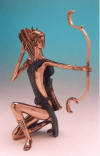 Hunting Ages
Bronze
20" High

Huntress
Bronze
20" High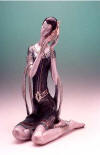 Messenger
Bronze
16" High

Click on the Link below and Join us as a Friend

... and get up to date information on clients wanting pieces, clients selling pieces, clients buying pieces, clients changing prices on pieces ...

Every client has different motivations for selling and as such we don't offer pricing on the pieces clients sell
If you are looking for the value of your limited edition artwork -- we have a $50 charge for certificates of value if you provide the title, the number of your piece, and an image of your artwork. Original one-of-a-kind pieces require a formal appraisal. Please see our Appraisal Services page.
All information contained in these web pages is trademarked and copyrighted by Herndon Fine Art 2017 (c). All visual copyrights belong to the artists. All rights reserved.